Epoxy Coated Filter Screen
---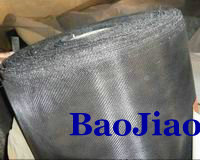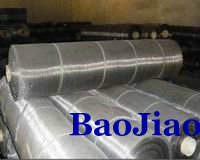 ¡¡¡¡¡¡¡¡¡¡¡¡¡¡¡¡¡¡¡¡
Epoxy Coated Woven Wire Filter Screen¡¡¡¡ Woven Aluminum Wire Filter Screen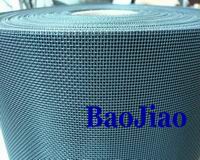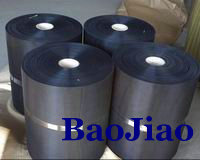 Epoxy Coated Filter Screen
Types: Epoxy coated black annealed wire filter screen, Epoxy coated aluminum wire filter screen
Finished with high quality epoxy powders coated, mainly colour is black, dark gray, charcoal gray, other colour is available upon request.
Feature: Epoxy coated filter screen has good performance of high flexible, soft, high elongation, form shaped easily, flat screen surface, uniform opening and powder coated. It's widely used as material of air filter, oil filter, gas filter etc.
Epoxy Coated Filter Screen

Name

Iron Annealed Wire Filter Screen

Aluminum Wire Filter Screen

Material

Iron Annealed Wire

Aluminum Alloy Wire

Mesh/Inch

18x14

18x14, 18x16

Finished

Epoxy Powder Coated

Epoxy Powder Coated

Colour

Black

Gray, Blue, Black

Roll Width

18'' to 48''

18'' to 1m

Roll Length

30m, 50m

30m to 300mm or more

Special Design Available Upon Your Requirement
---