Stainless Steel Extruder Filter Screen
---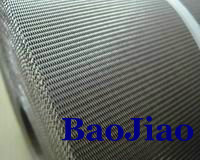 ¡¡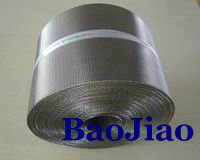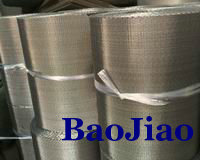 ¡¡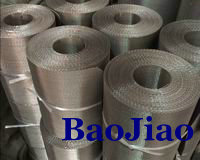 ¡¡
Stainless Steel Extruder Filter Screen
Stainless steel extruder filter screen is also named stainless steel filter belt mesh, stainless steel reverse dutch weave wire cloth, continuous automatic filter screen, filter ribbons, filter band etc. It is made of SUS/AISI 302/304/316 SS wire, adopt reverse dutch weave type, this kind of mesh has good features on micron filter rating, and more wear resistance than normal woven stainless steel wire mesh.
Application of Stainless Steel Extruder Filter Screen
Stainless steel extruder filter screen is widely used for Auto Screenchanger for extruder filter, melt filters, plastic filter, blown and cast film lines, sheet, compounding, tubing, profile, multi-layer extrusion, and other products which require an uninterrupted extrusion and stable process. The AutoScreen's compact design is ideal for crowded spaces and can be also used in blow-molding and injection molding machines.
Specifications List of Stainless Steel Extruder Filter Screen
Mesh

(warp x weft)

Wire Diameter

(warp x weft) mm

Width

(mm)

Length

(m)

72/15

0.45/0.55

97--400

10/20/30

120/15

0.35/0.45

97--400

10/20/30

132/17

0.32/0.45

97--400

10/20/30

150/17

0.30/0.45

97--400

10/20/30

152/24

0.27/0.40

97--400

10/20/30

180/18

0.27/0.45

97--400

10/20/30

200/40

0.17/0.27

97--400

10/20/30

260/40

0.15/0.22

97--400

10/20/30

Other size available upon your request
---